Setting Up Candex
Candex is highly configurable to meet the needs of complex organizations. Setup is quick and easy, and our service team is always there to help.
Teams:

Companies can have many teams - each is an island of data for its admins and members. Team members share internal chats and relationship information but see only their own payments. Admins control membership and see all the payments.
Categories:

Procurement and sales leaders control categories that are available to all users in their company. Payments are categorized and viewable in a feed to those granted permission - preferred partner lists can be strictly managed.
Corporate Entities:

Finance & Procurement can customize the billing process for each of their entities including required fields and invoicing methods, and even integrations directly into ERP or e-procurement systems.
Departments/Divisions:

Senior leaders can be granted visibility of deals and payments by division or department.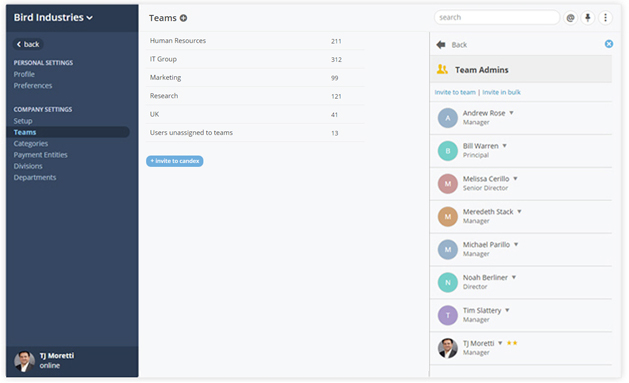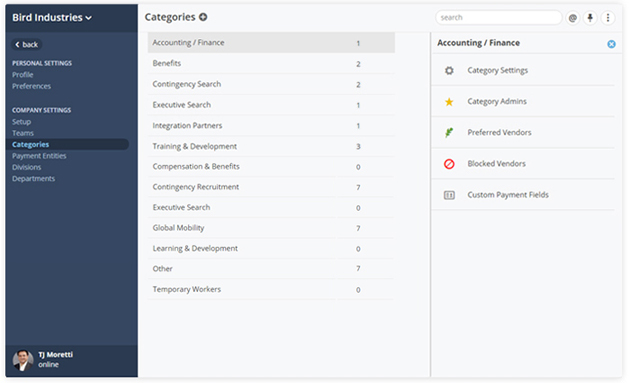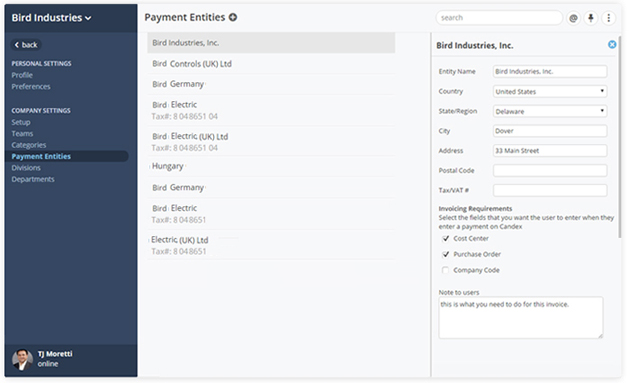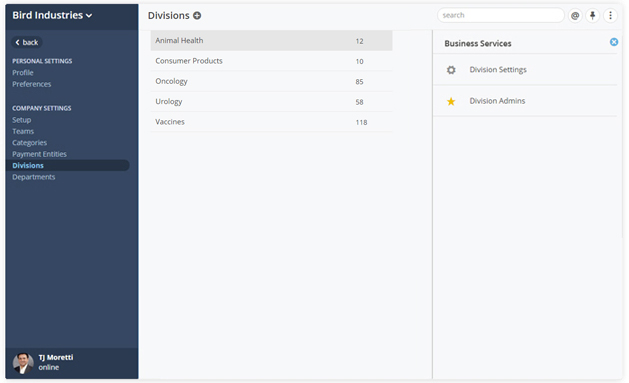 Candex is a master service provider for service payments under $100,000. Your people can easily pay for long tail services in a tracked and compliant way.
Using Candex feels like an employee benefit
user at Pfizer
I cant imagine life without it, you can stay on top of everything
user at Medtronic