Internal Activities

These bring speed and transparency to internal collaboration. The email strings of yesterday become searchable persistent chats organized by topic.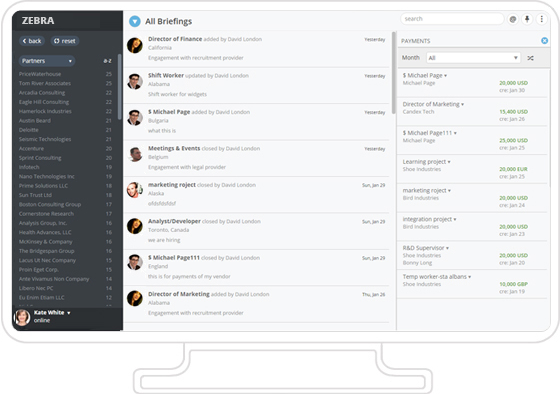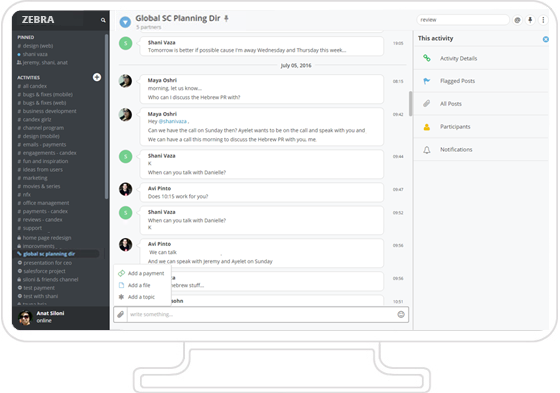 Private Activities

These enable collaboration for groups, projects and files. Integrating activities creates a jointly controlled environment for two companies - great for deals or distributions.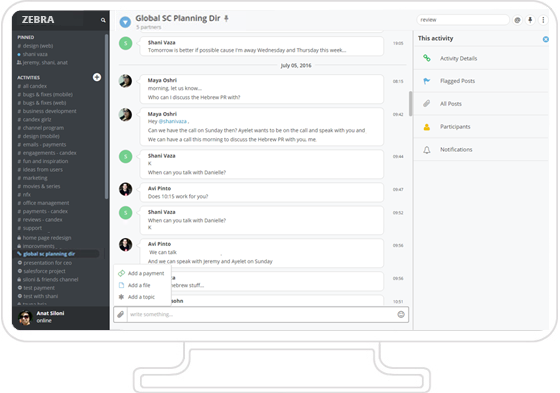 Relationships

Each deal can be tagged with a briefing so teams, executives, and support functions can see who has worked with who on what. No more detective work!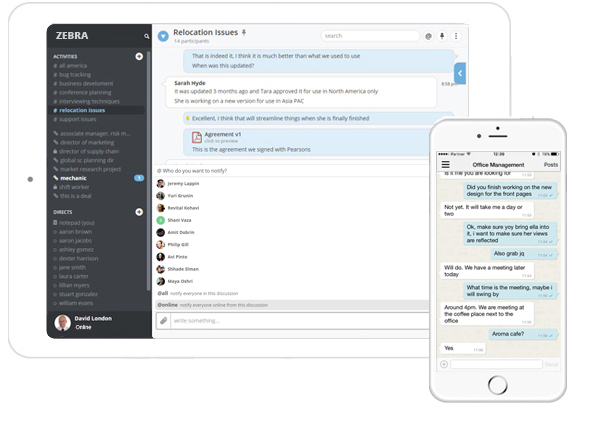 Integrated Activity
Learn about upgrading